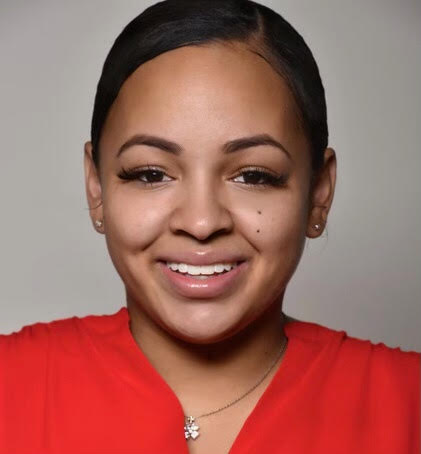 Oree Freeman
Oree lives a life of service. She is a woman who has overcome adversity and continues to thrive through life's many twists and turns. Oree is passionate, filled with spunk, and is tenacious in her advocacy. Oree's mission is to be a voice and a fighter for all victims of sex trafficking and has devoted her career to combating sex trafficking by establishing AWARENESS, spreading HOPE and helping others find RESILIENCE within themselves.  Over 25,000 individuals have felt her strength through the interactive training she conducts for law enforcement officers and professionals from other child-serving sectors. Importantly, she has also focused her energy on working directly with exploited and at-risk youth.
Oree is an advocate who transforms the lives of youth involved in the juvenile justice and child welfare systems by sharing what she has learned from her own experience as well as the countless youth she has served over the past eight years. Oree is a survivor not only of child sex trafficking but a survivor of life's unfair battles and she remains Undefeated. She lives a life of service and this is just the beginning of her journey. She is Unstoppable.
Website:
www.oreefreeman.com
Social Media channels:
IG: @OreeFreeman
Podcast: ANCHORED
Training Services:
 The Power of Connection and Unlikely Relationships
 "It's gotta cost you something" (reviving the team within an organization.)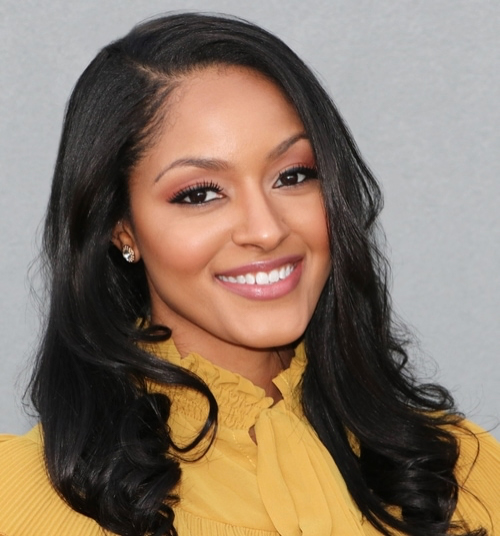 Rachel Thomas
Appointed member of the United States Advisory Council on Human Trafficking
A graduate of UCLA with a Masters in Education and a personal survivor of human trafficking, Rachel has extensive experience teaching, training, curriculum writing, public speaking and mentoring. As the founder of Sowers Education Group and the lead author of Ending The Game and The Cool Aunt, she has educated and inspired a wide range of audiences including teens, social service providers, churches, teachers, college students, and law enforcement. Sowers' intervention curriculum Ending The Game is being used by over 1,000 facilitators in 36 states and helps survivors break the bonds of attachment to traffickers and the lifestyle of commercial sexual exploitation.
Rachel was not only honored by Congressman Ed Royce of California's 39th district and Los Angeles Supervisor Don Knabe for her leadership and trafficking prevention efforts but was also nominated and appointed to the White House Advisory Council on Human Trafficking for 2020-2022 term.
Organization: Sowers Education Group and Ending The Game
Mission & Vision of your organization: To sow seeds of awareness about human trafficking and survivor empowerment.
Websites:
www.EndingTheGame.com
www.SowersEducationgroup.com
www.coolauntseries.com
Social Media:
IG: @RachelThomasWasHere
FB: @RachelCThomas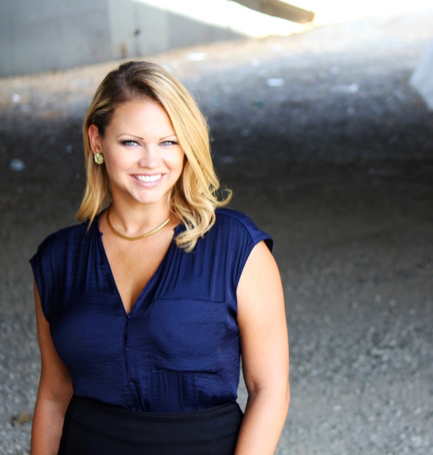 Harmony (Dust) Grillo
Survivor of exploitation turned UCLA honor student, Harmony's goal is to help women and girls entrenched in sexual exploitation find freedom.
Armed with personal experience, evidence-based theories and a Master's Degree in Social Work, she comprehensively sheds light on the impact of a pornified culture and the lives of those trapped within it. Her pursuit of justice has led to Congressional recognition and opportunities to train the Department of Justice and FBI in best practices. In 2003, she founded Treasures to empower other women in their recovery and freedom from the commercial sex industry and trafficking.
Harmony's memoir, Scars and Stilettos, details her harrowing account of moving from victim to survivor to liberator.
Website:
www.iamatreasure.com
Social Media channels:
IG, FB & Twitter:
@TreasuresLA
@HarmonyGrillo
Harmony's memoir, Scars and Stilettos
At thirteen, after being abandoned by her mother one summer and left to take care of her younger brother, Harmony becomes susceptible to a relationship that turns out to be toxic, abusive, and ultimately exploitative.  She eventually finds herself working in a strip club at the age of nineteen, and her boyfriend becomes her pimp, controlling her every move and taking all of her money.  Ultimately, she discovers a path to freedom and a whole new life.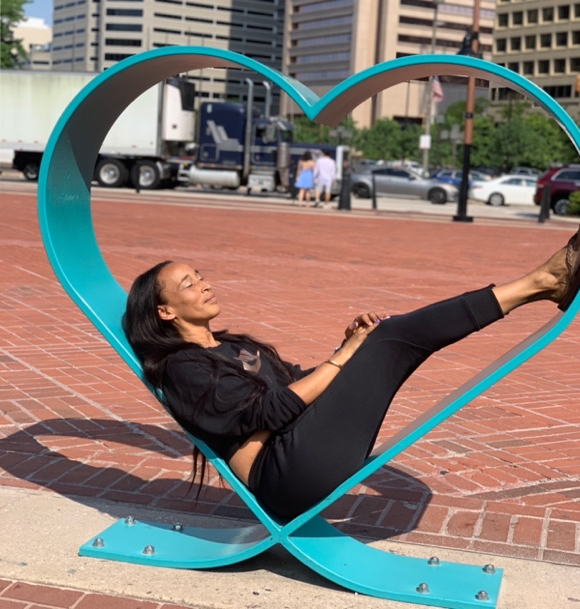 Nola Brantley
Nola Brantley Speaks
Mission & Vision of your organization:
Advocating for a more empowered world for all human beings.
Nola Brantley Speaks exist to empower a community of advocates through training, curriculum development and event coordination and to create a community of support for individuals exiting the commercial sex industry and currently in the commercial sex industry.
Values
EMPOWERMENT – Empowerment of all human beings is essential for society to thrive
CHILDHOOD – Childhood is precious and should be protected
RELATIONSHIP – Healing and restoration occurs in the context of relationships
RESILIENCY – Survivors of abuse have strength and courage beyond measure
Website:
www.nolabrantleyspeaks.org
Shopify:
Nola-brantley-speaks.myshopify.com
Social Media channels:
IG: nolabrantleyspeaks
FB: Empowerwomenandgirls
Twitter: brantley_speaks
Clubhouse: nbspeaks
Follow:
#care4selfcare4others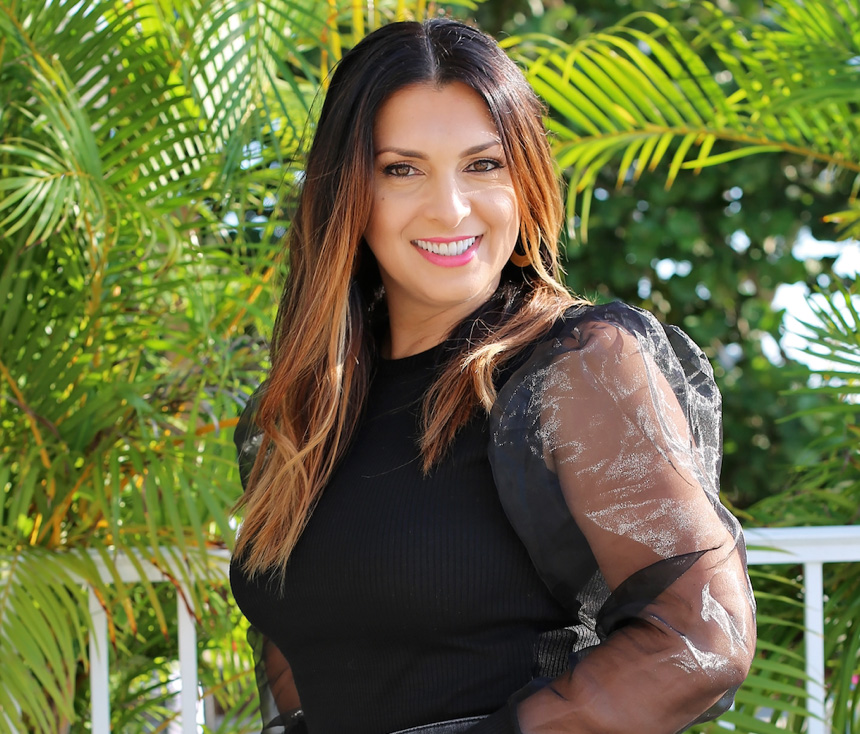 Rebecca Bender, MACT
CEO & Founder Rebecca Bender Initiative
Author, In Pursuit of Love, Roadmap to Redemption
Relentless in her mission to help others find their purpose, Rebecca Bender is CEO of the Rebecca Bender Initiative and founder of Elevate Academy, the largest online school for survivors of trafficking in the world. An award-winning thought leader, advocate, author and consultant, she educates on many human trafficking related topics and serves the U.S. National Advisory Council, state Dept of Justice Advisory Council, and advises a variety of nonprofits.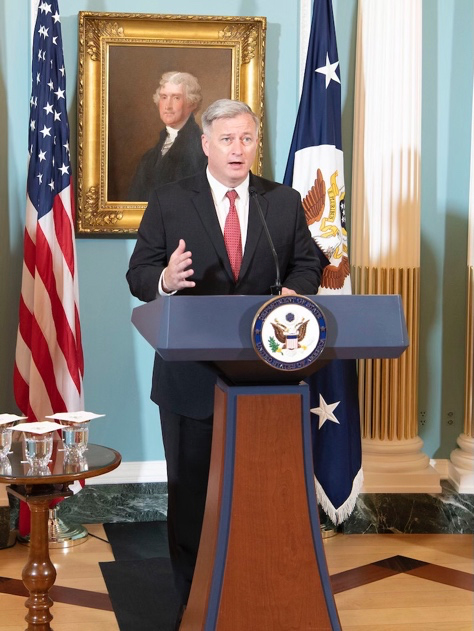 John Cotton Richmond
John Cotton Richmond formerly served as the United States Ambassador-at-Large to Monitor and Combat Trafficking in Persons and leads the Department's Office to Monitor and Combat Trafficking in Persons. In October 2018, the Senate unanimously confirmed him and President Trump appointed him to lead the United States' global engagement to combat human trafficking and support the coordination of anti-trafficking efforts across the U.S. government.
Ambassador Richmond came to the highest position in the federal government dedicated to combating human trafficking, after a distinguished career in the global battle for freedom. He co-founded the Human Trafficking Institute that exists to decimate modern slavery at its source by empowering police and prosecutors to use victim-centered and trauma-informed methods to hold traffickers accountable and ensure survivors are treated with respect and care.
Prior to the Institute, Ambassador Richmond served, for more than ten years, as a federal prosecutor in the U.S. Department of Justice's Human Trafficking Prosecution Unit where he was named one of the "Federal Prosecutors of the Year" by the Federal Law Enforcement Foundation. He investigated and prosecuted numerous victim-centered labor and sex trafficking cases throughout the United States. He also prosecuted cross burnings, police misconduct, and neo-Nazi hate crimes cases. Ambassador Richmond regularly served as an expert to the United Nations Working Group on Trafficking in Persons. He also lived in India for three years pioneering International Justice Mission's anti-slavery work.
Ambassador Richmond's work to combat human trafficking has earned numerous honors, including: receiving the David Allred Award for Exceptional Contributions to Civil Rights, twice earning the Department of Homeland Security's Outstanding Investigative Accomplishments in a Human Trafficking Award, as well as twice receiving the Department of Justice's Special Commendation Award.
Ambassador Richmond has trained judges, prosecutors, federal agents, law enforcement officers, and non-governmental organizations on effective, proactive human trafficking investigative and prosecutorial strategies. He also taught Human Trafficking Law, Policy, and Litigation at Pepperdine School of Law and Vanderbilt Law School. In 2018, while at the Human Trafficking Institute, he co-authored the first Federal Human Trafficking Report that collected and analyzed all the active federal human trafficking cases in the United States. Ambassador Richmond earned his Bachelor's degree from the University of Mary Washington and his Juris Doctor from Wake Forest University School of Law.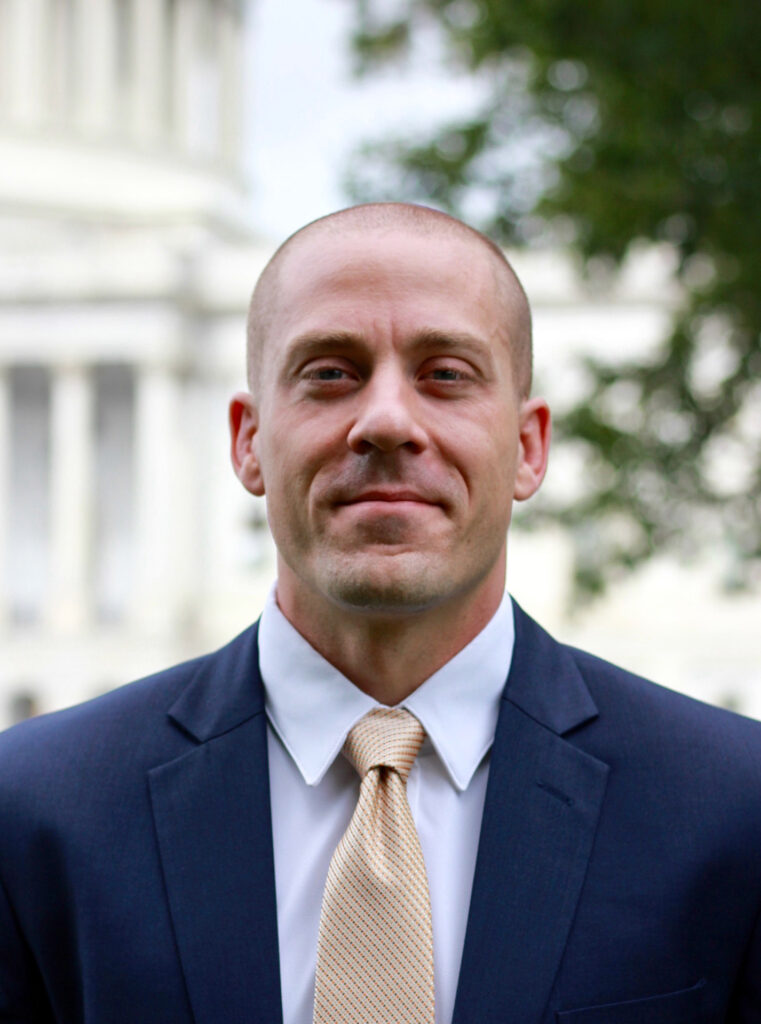 Ryan Dalton, Esq
Former Special Agent for the United States Department of State, assigned to the Office of Mobile Security Deployments, the specialized crisis response and tactical team for the Department. He previously served at the Houston Field Office and was assigned to the Houston Human Trafficking Task Force where he was responsible for investigating international human trafficking crimes. Before working for the State Department, he served as the CEO and co-founder of Rescue Forensics, a technology company offering an intelligence and forensic platform that targets and disrupts online human trafficking. Rescue Forensics was successfully used by law enforcement and the intelligence community to recover human trafficking victims and acquire evidence for prosecution of traffickers before being acquired in 2016. 
Before Rescue Forensics, Ryan served as policy counsel for Shared Hope International where he spent his time writing and lobbying for stronger human trafficking laws at the state and federal levels. He was responsible for writing and lobbying for 29 laws that are now enacted at the state level and has testified before Congress on child protective response solutions for trafficking victims. He received B.S. degrees in International Relations and Philosophy from the University of Memphis and received his Juris Doctor from the Cecil C. Humphrey's School of Law. Ryan is published on human trafficking law and technology issues and his work has been featured in Tech Crunch, Fast Company, Memphis Magazine, VICE News, Business Insider, Yahoo Finance, the Memphis Law Review, and the Tennessee Bar Journal.
Contributors
Oree Freeman
Rachel Thomas
Rebecca Bender
Nola Brantley
Harmony Dust Grillo
Ryan Dalton
Sarah Godoy, MSW
Morgan Perry
Benji Nolot
Michelle Talley, MSW
Captain Kent Wegener
Armand King
Pastor Bruce Garner
Authentic Masculinity Contributors
Kellan Lutz
Ben Chambers
Adam LaRoche
Dr. Scott Lisea
Ryan Dalton
Ray Bercini
Geoff LaTendresse
Louie Greek
Bazzel Baz
Kindle & Paperback Now Available